Bergdoktor Fandays 2019
During the Bergdoktor Fandays, Ellmau, Going, Scheffau and Söll are again dominated by the Bergdoktor.
The Bergdoktor Fanday on 31 May 2019 takes place at the village square of Going am Wilden Kaiser. At this Fanday you have the possibility to get close to Hans Sigl and his fellow actors, ask questions and get a picture. A ticket (€ 25.00) is required.
On 9 October 2019, a great evening event with Hans Sigl and his fellow actors can be expected. The entrance to the marquee is only possible with a ticket (€ 25.00). Hans Sigl will moderate the event,… it's all so exciting!  
Mountain Sport Week
29st – 6th July 2019
Up to 6 different mountain sports with experienced mountain, bike and running guides!
From 29 June to 6 July 2019 the mountain guides from the region will take you with them to show you some adventures at the Wilder Kaiser. They offer a lively canyoning trip, a mountain bike tour, a trailrun, a day of rock climbing, a spectacular via ferrata, and some challenging hikes to different peaks. You can book different packages for 3, 4, 5 or 6 days and then choose your preferred activities offered during this week.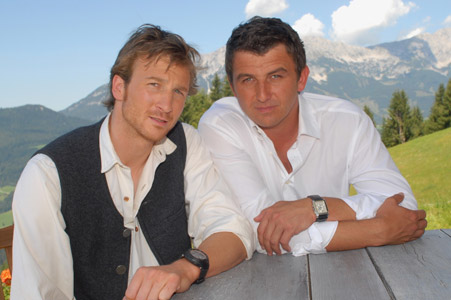 Bergdoktor mountain festival
12th September 2019
The Bergdoktor stars are close at hand on 12 September 2019 – without registration or tickets. At the Bergdoktor mountain festival in Hexenwasser Söll, you can laugh, marvel and enjoy the day with your idols at many market stalls and stations.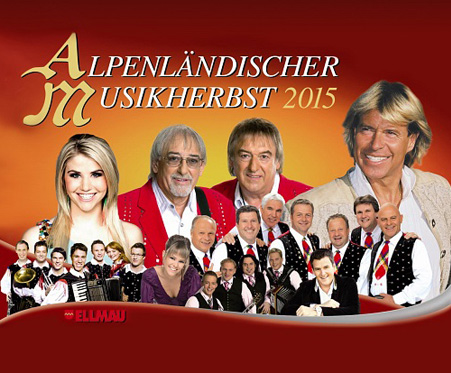 Alpenländischer Musikherbst
25rd – 28th September 2019 | 02th – 5rd October 2019
For years the autumn alpine music festival in Ellmau, has been a must for all fans of the folk music. It's the most well known folk music festival in the alps featuring the absolute biggest stars of folk music. Perfectly organised with a varied program it has already inspired thousands of guests.
Stars include: Hansi Hintersee, Semino Rossi, die Amigos, Marc Pircher, Belsy und Florian, Sigrid und Marina, Oesch's die Dritten und die Zillertaler.